The Student Academic Success Research (SASR) Grants program is pleased to announce its 2023 round of grantees. This year, the SASR Grants program was expanded to include creative arts projects in recognition of the impact arts can have on student success. Each SASR-funded research and creative arts project has clear, practical implications for the design, implementation, engagement or scale-up of practices to improve Ohio State student success. This year's projects focused on topics ranging from engaging underrepresented students in the social impact of design to developing and testing culturally responsive pedagogy in ecology and environmental fields.
Research proposals were rated for methodological quality and practical importance; creative arts proposals were rated for impact or engagement potential with relevant audiences. All proposals were reviewed by a panel representing multiple administrative units, academic colleges and campuses across the university.
The Student Success Research Lab coordinates the SASR Grants program, which is supported through funding for student academic excellence and inclusive excellence.
"We are so excited to support this work and see the variety of ways these projects innovate in addressing student success. Including both research and now creative arts projects is truly enhancing the work being done at Ohio State," said Wendy Smooth, senior vice provost for inclusive excellence.
2023 winning proposals and primary investigators/project leads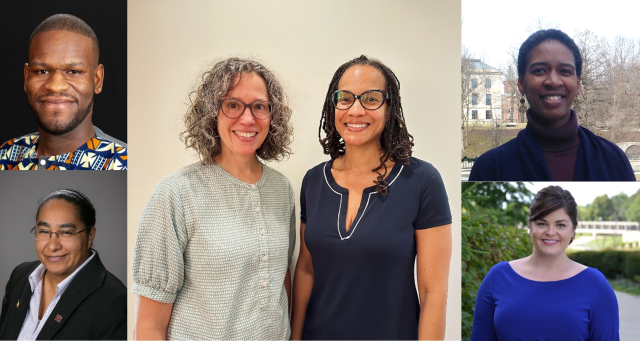 For more information about the SASR Grants Program, including a list of past grantees, visit the Student Success Research Lab website.