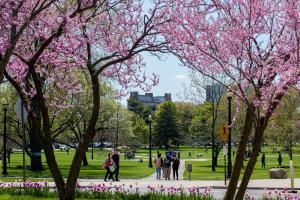 Through the Race, Inclusion and Social Equity (RAISE) initiative, Ohio State is enhancing its world-class research program on race, inclusion and social equity.
The university set a goal to add at least 50 tenure-track faculty members whose research can help to address racial and social disparities. RAISE faculty will focus on topics such as health outcomes, educational equity, economic opportunity, environment impacts, justice and public safety, as well as the arts.
RAISE Research Areas and Open Searches
There are proposals approved in each of the six RAISE research areas and searches are ongoing. The first cohort of RAISE faculty are expected to join the university in autumn 2023.